Home
Events | January - 2020
Events | January - 2020
12-01-2020 | Celebration | Venue: NETHAJI STADIUM, VELLORE
24th Annual Sports Meet of our school was held on 12th January 2020, at Nethaji Stadium, Vellore between 9.30 a.m. & 1.00 p.m. Our Chief Guest of the day was Mrs.N.Kamini, IPS, DIG of Police, ...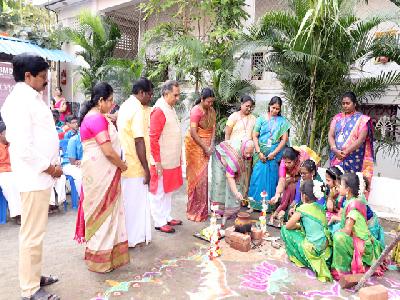 06-01-2020 | Celebration | Venue: BMD JAIN SCHOOL, VELLORE
On Occasion of Pongal, festival of harvest, we celebrated Pongal in our school on 6th January 2020, in a grand manner. The premise was decorated in a traditional manner. The celebration started ...